Books Written by Me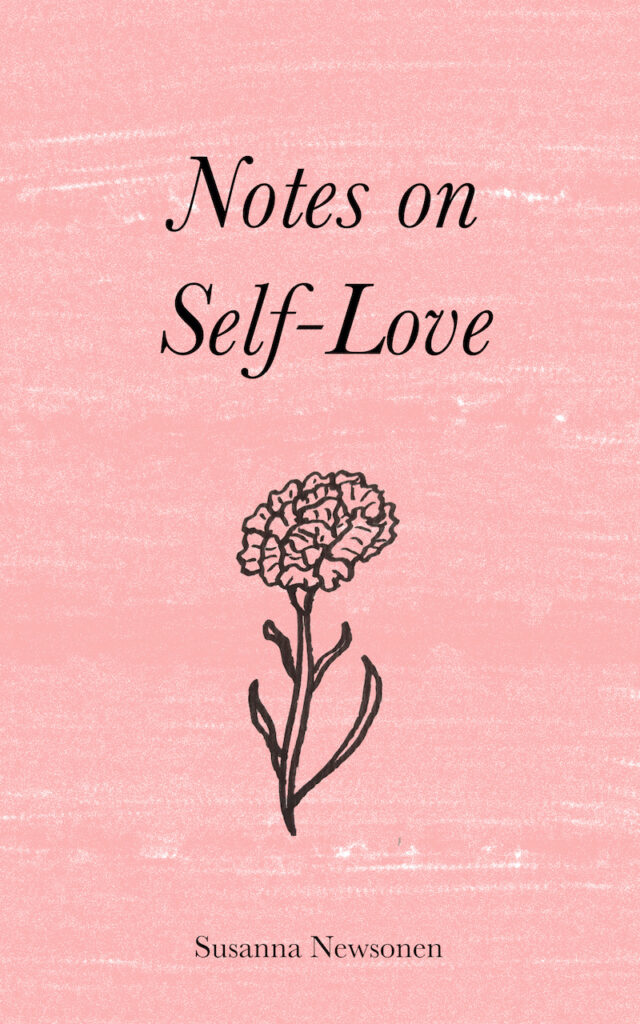 Notes on Self-Love
This tender fusion of poetry and prose arose from one woman's journey of learning to live with intention and of learning to love with gentleness.
It's an exploration of self-awareness and self-compassion that inspires inner peace. From acceptance to celebration, from releasing to forgiving, it's a journey that will awaken your full being and bring forth your inner truth. It's a journey designed to move your soul.
Infused with reflective questions, it welcomes you to fully immerse yourself into it. When you do, you'll shine brighter and light up the paths of those around you. Because when you shine with love, you add magic into this world whilst inspiring others to love themselves too.
Compassionate, luminous, and warm, Notes on Self-Love is an invitation for you to grow, to bloom, and to heal.
You can get your copy here.
– – –
She was created for you
And your beautiful soul
To help you soar into
Who you're meant to be
And to finally feel whole.
Pick me up
And take flight.
Allow yourself
To be filled
With love and light.
– Notes on Self-Love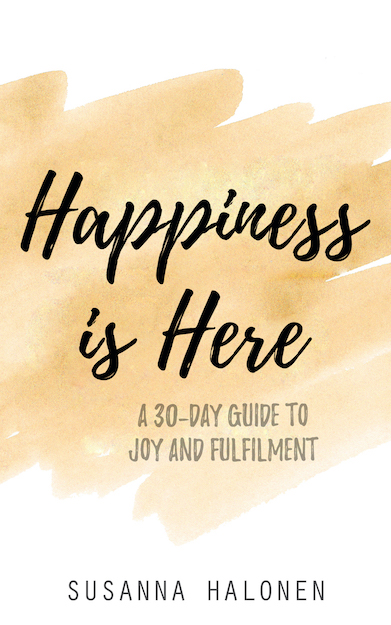 Happiness is Here
You are more important in your happiness journey than you think.
Too often, we seek happiness outside of us. We think our happiness is dictated by the goals we reach and the circumstances we are surrounded by. These assumptions are both wrong.
Happiness is Here shows you what exactly happiness is and how you have the power to bring it into any moment. In it, the Happyologist®, a natural pessimist who trained herself into an optimist, shares 30 science-based tips that unlock your joy and up your fulfilment.
These clear and concise tips are a welcome positive addition to our hectic daily lives. Ultimately, they help you to stop, take stock, and realise that happiness is here.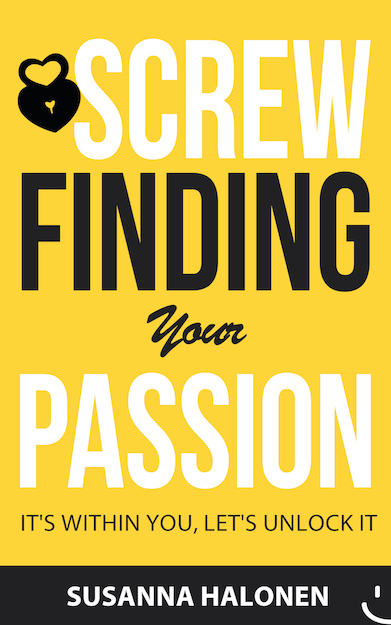 Screw Finding Your Passion
Many people believe that in order to be truly happy, you need to find and follow your one and only true passion. This is a very limiting approach to passion, and one not backed up by much research. In fact, recent research in the field of positive psychology has shown that you can live a more fulfilling life by choosing to pursue your whole life with passion. This has nothing to do with monetising the one thing that you love, but finding love in what you do.
This book is an eye opener for those who want to understand the real science behind passion. It's also a must-read for anyone who is looking for more fire, spark and positive energy in their lives and careers. Most of all, it's a tool to help you to take a more proactive approach to unearthing your best self and setting out on the path towards passionate happiness.